Trusted Zoho Partner in Ahmedabad
Acquire business automation with custom Zoho implementation from Certified Zoho Partner in Ahmedabad at Yellow Monkey!
Connect with a Certified Zoho Consultant in Ahmedabad
Why Trust Yellow Monkey Team For Zoho Implementation?
Hire Certified Zoho Partner in Ahmedabad at best rate
Hire certified Zoho developers in Ahmedabad for your Zoho projects
The perfect system environment for businesses
We can help you run your business operations on Zoho using our custom-built unified cloud-software designs tailored to eliminate data silos for raising operational efficiency.
"You can be a startup, mid-sized company, or an enterprise—Zoho One is a boon for all."
Louis Hyman
Chief Technology Officer at
HealthEC, LLC
As the certified Zoho technology partner, we can custom-implement Zoho applications for businesses across various industries. Our Zoho consulting services can further help you gain clarity over the apps your business must adopt to streamline your workflows.
CRM
Simplify customer relationship processes with Zoho CRM to streamline sales, marketing, and customer support management.
Books
Make financial management autonomous using Zoho Books for expense tracking, invoicing, and financial reporting.
Desk
Provide customer support and track or manage customer activities & interactions on Zoho, exclusively with Zoho Desk.
Creator
Access the low-code app development platform to create custom apps for business growth & automation.
Campaigns
The all-inclusive email marketing platform Zoho Campaigns lets you create, manage & track email campaigns on-the-fly.
Projects
Plan, track, and collaborate on projects with Zoho Projects to streamline collaborative project execution.
Inventory
Manage and track inventory levels and logistics using Zoho Inventory to make order fulfillment processes smoother.
Expense
Simplify management of expenses and approval workflows with Zoho Expense to stay on top of expenditures.
SalesIQ
Engage with website visitors using live chat and other tools using SalesIQ for lead generation and conversions.
Invoice
Use the Zoho Invoice software to create and manage billing, process invoices, payments, and more.
People
Harness the all-powerful Zoho People HRM software to remotely manage & streamline HR processes.
Recruits
Organize your hiring processes and recruitment activities using Zoho Recruit to manage job applications and more.
Social
Manage your social media smartly with Zoho Social to publish posts, engage with audiences, and track analytics.
Forms
Create custom-made forms for your business using Zoho Forms to collect data and automate it for better overall management.
Analytics
Collect & manage business intelligence data with Zoho Analytics, enabling data visualization and more.
Survey
Businesses can utilize Zoho Survey to create and publish surveys for market research & to acquire consumer insights.
Over 50,000 Organizations
Across The World Run Their Businesses With Zoho One
Yellow Monkey has helped numerous companies automate their essential business processes.
Our Zoho consultancy & migration services can do it for you too, and more!
"I found one of the best company where I can reply of their services. They have implemented my ZohoOne to automate my business process within the organization. Such a fantastic team with great support."
Shoeb Kabir
"Yellow Monkey's team implement Zoho CRM, Zoho Books, Zoho Creator, Zoho Inventory with power of Deluge programming for workflows and automation. They have done a great job for our organization."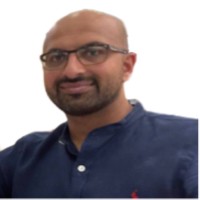 Amer Zulfiqar
"They have integrated our existing Unleashed ERP with Zoho Books, Zoho Invoices and manage all leads and contacts with CRM. We are very happy to have their Zoho implementation services for our organization"
Grayson Omans
"Yellow Monkey's team is such a very skilled and powerful knowledge about Zoho applications. We have worked with them more than 2 years and still continuing business with them. This will be long lasting relationship for sure."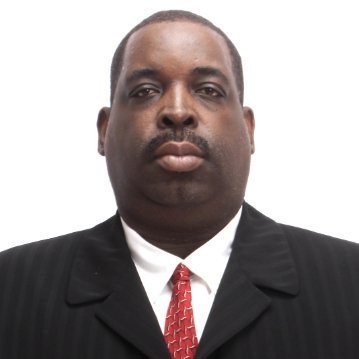 Duane Calhoun
"I found them very goal oriented people when they serve best to their clients and that's the reason why we still continue working with them to manage our whole business workflows and processes in ZohoOne. Thank you Yellow Monkey's Team"
Louis Hyman
"I highly recommend Yellow Monkey to implement Zoho CRM for automation. They know very well what they do and that's the beauty of their skills with Zoho CRM, Zoho applications and API Integration. I have a great team working for my business."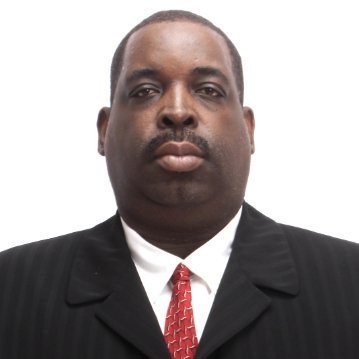 Philemon Viennas
Getting Started With Zoho Is Easy & Quick
Schedule a  30 minute Free consultation right now!
Discover more on Zoho solutions
Yellow Monkey Tech is the go-to Zoho consulting partner & solutions provider of the industry.
Build your data migration solutions with us! Subscribe to our weekly blog & newsletters!
In today's fast-paced business world, having access to customer information…
"In today's digital age, data security and compliance are crucial…
Zoho Consulting Specialist is a game-changer for remote teams looking…