Hire certified Zoho developer from Yellow Monkey
Get guaranteed service satisfaction when you hire Zoho Developer from us to develop, integrate or customize your business technologies. We have competently delivered a broad range of industry-specific solutions that enable long-term scalability and align with progressive endeavors.
Whether you require a low-code platform, cross-platform solutions, or an Integrated Zoho ecosystem, we have the best-for-Hire Zoho Developer India teams available for you exclusively. You can also hire Yellow Monkey Zoho Developer at affordable rates suitable to your budget, timeline, and flexibility.
Hire Part Time
Developer
4 Hours/Day
Hire Full Time
Developer
8 Hours/Day
Hire Weekly
Developer
40 Hours/Week
Why hire Zoho developer India from Yellow Monkey?
All the Yellow Monkey Zoho Developer teams are assuredly skilled & competent at performing both Zoho Development and Integration Services. We also extensively offer our following popular services:
Yellow Monkey Zoho developers
for business & growth evolution
Connect with us to share your requirements and hire from our Zoho Developer pools. After discussing your vision, our Zoho Developer will work on your project till completion, including delivering the following with QA as required.
Powerful Automation Solutions
Double or enhance your efficiency and productivity after you hire Zoho Developer at Yellow Monkey who will leverage the complete potential of Zoho Suite. The Zoho Applications will be used intelligently to develop automation flows and solutions to streamline workflows and quicken repetitive tasks, all of which are always customizable to suit and optimize your business operations.
At Yellow Monkey, we value customizability in our varied endeavors, so we strive to extend the same with the solutions we deploy. Likewise, our Zoho Developer experts will harness the required Zoho Applications and third-party capabilities (if required) to create a customized solution for your business that supports adaptable flexibility and functionalities.
A business that runs on unified fronts demands well-integrated processes and a dependable ecosystem. Luckily, our Zoho Developer teams can resourcefully meet all such exclusive needs when we supply or create the perfect Zoho Ecosystem solution for you. The solution we deliver will undoubtedly ensure seamless data flow and live synchronization across platforms with the best uptime.
Businesses who Hire Zoho Developer(s) from Yellow Monkey for App development get more than a product. Our experts carefully develop the custom web or mobile app and its interface within the Zoho low-code development environment, focusing on high quality and throughput. Of course, the apps we develop will serve to elevate the user experience and data efficiency.
Accessing real-time data-driven insights at the ideal moment can catapult your business to greater heights, and we recognize its necessity. Likewise, the Yellow Monkey Zoho Developers are experienced in configuring Zoho Analytics and other insight-delivering platforms to a capacity that enables broad customization while supporting automation functions. Moreover, our Zoho Consultants can further narrate to you the Zoho Campaign processes that add to your benefit.
Hire Zoho Developer from Yellow Monkey to gain a multi-platform eCommerce experience which we develop by leveraging Zoho Commerce. The customizable store we create will seamlessly integrate with Zoho CRM and other Zoho Suite Ecosystem applications to grant you complete control and visibility over your eCommerce business. It will also feature smooth operations management with live order, inventory, and customer data synchronization across the connected platforms.
Our full Zoho customizations adds to business systems
The certified Zoho developers at Yellow Monkey have successfully delivered Zoho integration solutions that seamlessly communicate with numerous types of software, platforms, and business systems. Connect with us today to learn more!
Zoho Implementation
We can help your business smoothly transition to adopt business-maximizing tools & processes with hassle-free Zoho Implementation custom-tailored to your needs.
Data Migration with Zoho
Modernize your legacy systems with Yellow Monkey Zoho Migration solutions that will continue to deliver practical value during their lifetime.
API Integration
Connect with Zoho Integration experts at Yellow Monkey to incorporate the choicest business tools & software into the Zoho Ecosystem for greater convenience.
Custom App Development
Our Zoho Creator Development team can create low-code multi-platform apps & solutions that drive everyday business operations on eCommerce platforms & locally.
Zoho Consulting Services
Get the Expert Zoho Consultancy Service from Yellow Monkey Certified specialists who possess cross-industry hands-on experience in recommending value-boosting solutions.
Data and Analytics
Obtain real-time insights & overview into your business and multivariate operations on a customizable interface exclusively personalized to your preferences with Yellow Monkey.
Post-Implementation Support
After transitioning into the Zoho Ecosystem or adopting Zoho Suite Applications, you can anytime connect with us to increase the offered functionalities or to gain newer integrations.
Zoho Process Management
Learn from the Zoho-certified industry experts how to develop, deploy, manage, monitor, and automate workflows and processes to achieve progressive high throughput.
Third-party apps integration With Zoho
Google Adwords
Access, manage and synchronize Google Online Advertising service platform data.
Google Sheet
Create, Edit, Collate and Collaborate on workflow data using Google Suite.
XERO
Perform Cloud-based accounting and much more.
Workplace
Organize group work sessions & meets with the All-in-One Communications platform.
My SQL Server
Enhance your Database Management Performance for demanding environments.
Magento
Connect Your eCommerce website to Collect & Refresh Data On-the-Fly.
Twilio
Harness Communication Tools Integration to Grow Customer Engagement.
Walmart
Obtain Your Retail Hypermarket Store Data in Realtime
Amazon
Integrate AWS, eCommerce & other retail capabilities.
Shopify
Handle Product Sales and other eCommerce components.
eBay
Create, Modify and Complete Online Goods Auctions and Trade.
Caspio
Implement Cloud-connectivity for Web Applications & Database.
Aweber
Marketing Tools & Services To Reach & Retain Audiences.
Paypal
Quickly process Global Payments, Invoices, and more.
Shopee
Link the largest South East-Asian eCommerce Platform.
Lazada
Generate and Manage B2C Sales and more.
Our Zoho developers solve cross-industry needs
Bank & Financials Management
Education
Management
Manufacturing Management
Solar Industry Management
Retailer
Management
Healthcare
Management
Travel Agency Management
Real Estate
Management
Consult Yellow Monkey Zoho Developers
Want to consult before you Hire Zoho Developer? We got you!
Yellow Monkey has helped numerous companies automate their essential business processes.
Our Zoho consultancy & migration services can do it for you too, and more!
"I found one of the best company where I can reply of their services. They have implemented my ZohoOne to automate my business process within the organization. Such a fantastic team with great support."
Shoeb Kabir
"Yellow Monkey's team implement Zoho CRM, Zoho Books, Zoho Creator, Zoho Inventory with power of Deluge programming for workflows and automation. They have done a great job for our organization."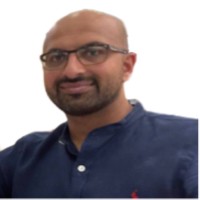 Amer Zulfiqar
"They have integrated our existing Unleashed ERP with Zoho Books, Zoho Invoices and manage all leads and contacts with CRM. We are very happy to have their Zoho implementation services for our organization"
Grayson Omans
"Yellow Monkey's team is such a very skilled and powerful knowledge about Zoho applications. We have worked with them more than 2 years and still continuing business with them. This will be long lasting relationship for sure."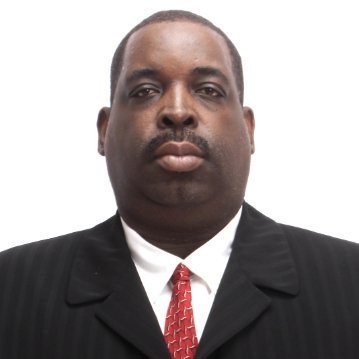 Duane Calhoun
"I found them very goal oriented people when they serve best to their clients and that's the reason why we still continue working with them to manage our whole business workflows and processes in ZohoOne. Thank you Yellow Monkey's Team"
Louis Hyman
"I highly recommend Yellow Monkey to implement Zoho CRM for automation. They know very well what they do and that's the beauty of their skills with Zoho CRM, Zoho applications and API Integration. I have a great team working for my business."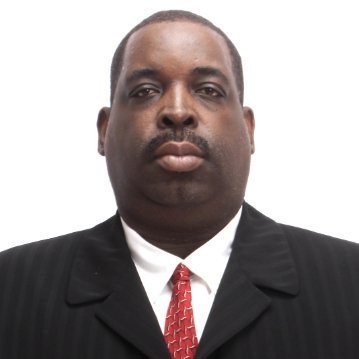 Philemon Viennas
Discover more on Zoho solutions
Yellow Monkey Tech is the go-to Zoho consulting partner & solutions provider of the industry.
Build your data migration solutions with us! Subscribe to our weekly blog & newsletters!
In today's fast-paced business world, having access to customer information…
"In today's digital age, data security and compliance are crucial…
Zoho Consulting Specialist is a game-changer for remote teams looking…