Zoho SalesIQ: Future of Customer Engagement
Start & simplify online customer engagements with Zoho SalesIQ for solutions & total satisfaction.
Hire Yellow Monkey to optimize sales, marketing, and support
Automate and manage essential processes
Enhance customer experiences for improved lead conversion & support
Bidirectional Zoho SalesIQ benefits
The various offered functionalities are useful to business teams and customers alike!
Instantly empower your business systems
Get Started with Zoho SalesIQ in a few easy steps with certified Yellow Monkey consultants to boost your customer engagements. Set up custom functions right off the bat using the intuitive interface for increased access & visibility.
Set up capabilities for high conversiononvert
Establish automated chat invitations & lead-capturing flows to welcome & evolve prospects as paying customers by configuring lead-generation capabilities. Define additional automation parameters to streamline lead capturing.
Offer on-time support every time
Deliver assistance and support quickly through Zoho SalesIQ tools to answer queries in real-time using auto-delivery of multivariate responses. Create and drive positive session experiences and customer satisfaction by further guiding customers smoothly through the sales process.
Discover actionable insights remotely
Acquire complete visibility of visitors' site behavior data, support chat transcripts, and team performance on-demand. The entire data is multi-platform accessible to enable convenience during the optimization of strategies and taking key decisions.
Integrate popular tools & CRMs
We can make your CRM systems communicate with Zoho SalesIQ in real-time to build two-way data transfer of support chats, lead information, visitor data, etc. It ultimately assists your teams in using the unified latest information, which serves to help maintain resolute management.
Save resources round-the-clock
Harness automation capabilities to gather basic data before triggering routine answers to queries. Follow them with general information on respective subjects for solving basic customer problems. The complete flow saves workforce hours while addressing more queries within the day.
Stellar support stacks up
Offering personalized customer interactions consistently with immediate support helps to raise customer satisfaction. Delivering quality customer experiences, even to international customers using live translation, further increases retention/loyalty.
Extend market visibility to reach & communicate with worldwide prospects across borders using Zoho SalesIQ capabilities.
Personalize First Communication
Welcome visitors using multiple scenarios triggering automatically per specific user interaction at the correct time. Unique conversations can now begin effortlessly using configured auto-presented custom messages or visuals based on user interest and session duration.
Guide Users
Intelligently
Utilize the interests history and previous transcripts of prospects upon their revisits to respond with relevant communication when connecting with live agents. Let these specific insights be the starting journey for real-time communication.
Two-Way Integrations Assisted Targeting
Connecting Zoho SalesIQ with Zoho CRM and other systems enables syncing, adding, and accessing prospect insights seamlessly. The combined information can serve to deliver targeted promotions, emails, and the like, further managed by integrating Zoho Campaigns.
Track Performance To Reciprocate Value
Discover key insights (in your inbox) on prospects' vital interests by measuring prospect behavior per scheduled parameters. Re-calibrate the marketing endeavors accordingly to provide worthwhile deals and services to grow sales & loyalty.
Obtain greater sales with innovative conversions of prospects through engaging customer experiences using Zoho SalesIQ.
Customizable Quick Chatbot Responses
Greet & answer queries and questions of visitors with relevant information so the sales team can help customers hands-on.
Develop Solutions-Centric Sale Segments
Quantify & guide leads based on intent, section interests, or questions to respective agents that can supply correct answers.
Connect One To One Instantly
Use the prospect's Integrated CRM data when communicating or launch an audio call right away from the live chat button to convert the lead at the best time.
Configure & Assign Lead Ratings
Prioritize leads with a greater likeliness by using custom-scores & parameters, so live sales agents only connect with authentic prospects.
Zoho-certified Yellow Monkey experts are here to help resolve support instances quicker & without hassles.
Meet Customers Natively, Always
Converse with prospects & customers with real-time translation of chat to deliver the correct message at every point and time.
Reach Out Smartly
Let configured low-code chatbot respond with articles and address common issues before support agents connect live to handle resolution.
Integrate Digital Support
Add FAQs, Glossary, etc., to your Zoho SalesIQ, or connect it with help desk utilities so agents can live-manage customers. Screen sharing, audio call transfers, advanced monitoring, etc., are also in-baked for ease of use.
Mobilisten Enables Mobile Support
Grant customers the convenience of initiating live-chat conversations using Zoho SalesIQ proprietary-built application. (For iOS & Android)
Connect end-to-end business operations
Get all your business logistics in sync with your strategic commercial goals
Global industries trust Zoho SalesIQ
Yellow Monkey has helped companies across various sectors streamline their sales & support ops using our certified Zoho SalesIQ consultation & implementation services.
Bank & Financials Management
Education
Management
Manufacturing Management
Solar Industry Management
Retailer
Management
Healthcare
Management
Travel Agency Management
Real Estate
Management
Worldwide accessible support configured to meet your needs
Our Zoho Consultants & Developers can offer & integrate fully-scalable Zoho SalesIQ solutions crafted according to your requirements. It is further customizable to align with your internal processes & policies for ensuring maximum utility with no-compromise functionalities. Contact our Yellow Monkey team & discover more about our Zoho SalesIQ services & prices!
Yellow Monkey has helped numerous companies automate their essential business processes.
Our Zoho consultancy & migration services can do it for you too, and more!
"I found one of the best company where I can reply of their services. They have implemented my ZohoOne to automate my business process within the organization. Such a fantastic team with great support."
Shoeb Kabir
"Yellow Monkey's team implement Zoho CRM, Zoho Books, Zoho Creator, Zoho Inventory with power of Deluge programming for workflows and automation. They have done a great job for our organization."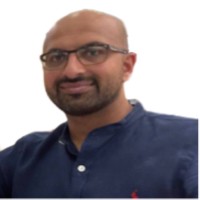 Amer Zulfiqar
"They have integrated our existing Unleashed ERP with Zoho Books, Zoho Invoices and manage all leads and contacts with CRM. We are very happy to have their Zoho implementation services for our organization"
Grayson Omans
"Yellow Monkey's team is such a very skilled and powerful knowledge about Zoho applications. We have worked with them more than 2 years and still continuing business with them. This will be long lasting relationship for sure."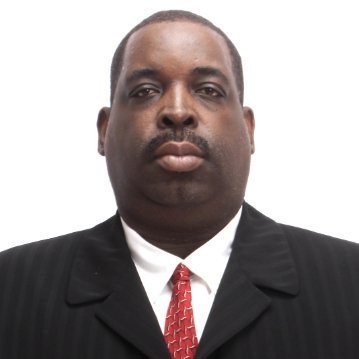 Duane Calhoun
"I found them very goal oriented people when they serve best to their clients and that's the reason why we still continue working with them to manage our whole business workflows and processes in ZohoOne. Thank you Yellow Monkey's Team"
Louis Hyman
"I highly recommend Yellow Monkey to implement Zoho CRM for automation. They know very well what they do and that's the beauty of their skills with Zoho CRM, Zoho applications and API Integration. I have a great team working for my business."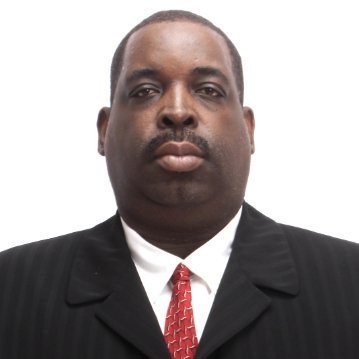 Philemon Viennas
Discover additional Zoho SalesIQ functions & integrations
Just Schedule a Free 30 minute Consultation Today!
Discover more on Zoho solutions
Yellow Monkey Tech is the go-to Zoho consulting partner & solutions provider of the industry.
Build your data migration solutions with us! Subscribe to our weekly blog & newsletters!
In today's fast-paced business world, having access to customer information…
"In today's digital age, data security and compliance are crucial…
Zoho Consulting Specialist is a game-changer for remote teams looking…